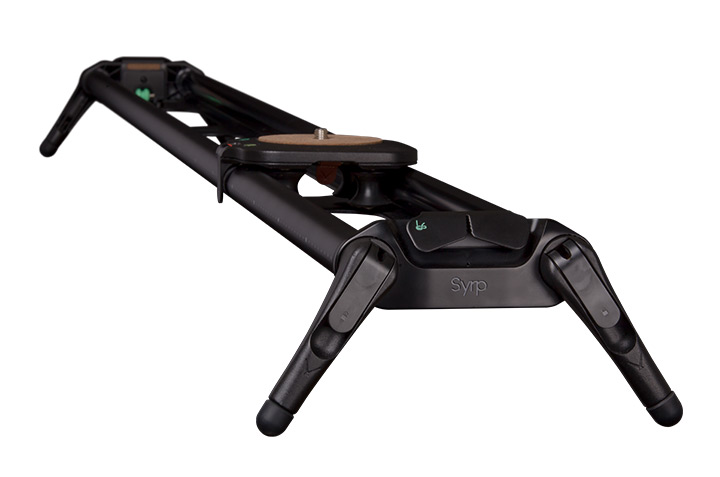 The Magic Carpet is a simple, durable slider for silky smooth professional tracking movements. The Magic Carpet is 'Genie friendly' and includes everything you need to quickly add full motion control.
The Magic Carpet is Beautifully designed and engineered with the filmmaker in mind and is the perfect lightweight slider solution for manual tracking shots which comes motion control ready. With quick release adjustable legs, a counter weight roller for vertical shots, and high precision ball bearing rollers, the Magic Carpet is ready for quick setup and precision filmmaking.
With a full roller bearing carriage and lightweight construction the Magic Carpet slider is extremely portable and is an essential tool for smooth manual tracking shots.
The Magic Carpet comes motion control ready with integrated rope attachments for the Genie. Shoot ultra smooth motion control time-lapse and real-time video with minimal setup time.
Use the integrated counterbalance system to lift heavier camera setups vertically. Combined with the Genie you can achieve smooth upward and downward motion control moves.
Mount the Magic Carpet straight onto your tripod legs or tripod head using either the 1/4″ UNC or 3/8″ UNC thread. Both the short and long tracks come with multiple mount points to attach your tripod(s). Use one tripod in the centre or two at either end for greater stability and heavier payloads.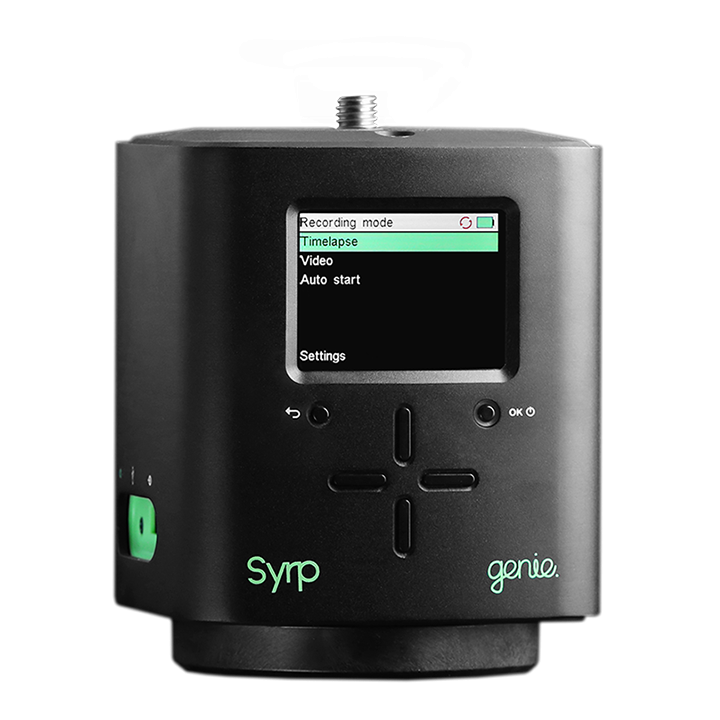 The Genie is a simple, portable solution for motion control time-lapse + video. Designed to be part of your regular camera kit, with no external wires, batteries or controllers there's no need to ever go without the option of motion control again.
The key to the Genie lies in its compact size, easy-to-use menu and extreme versatility. Rather than limiting yourself to a fixed length rail system or slider, simply attach the Genie to your existing professional gear or DIY equipment for smooth motion control time-lapse + video. For all you need to know about the Genie, watch the overview above!
Video mode enables perfectly smooth tracking or panning shots, eliminating human error and allowing repeat-ability so you can operate as a one-man crew for interviews or cutaway shots.
Use the Advanced Setup menu to create amazing HDR time-lapses. Set your camera to your desired bracketed exposures and let the Genie take care of the rest.