Proaim Flyking Precision Camera Slider (100mm Bowl) 4 ft
The 4-Foot Slider is our most popular model, as it offers the greatest flexibility. It's small enough to get into tight spaces, yet long enough that it won't limit your range of motion. The dynamic camera movements create more visual depth, deeper emotional feelings & more visual variety. It is built with craftsmanship & attention to detail for a long production life and strong economic return on investment. The well-engineered camera platform slides on Metalon covered 8 precision ball bearings for soundless operation. The minimal design for Low Profile Dramatic shots makes it lightweight, hence portable. The sturdy feet can be adjusted in height as well as on any uneven surface to give you the perfect footage. The quality crafted robust construction takes a massive 70kg / 154.3lb with ease. Proaim Flyking handles Arri Alexa, Sony F-55/5, Red One/Epic, C300 Canon cameras and any type of fluid head 100mm/75mm.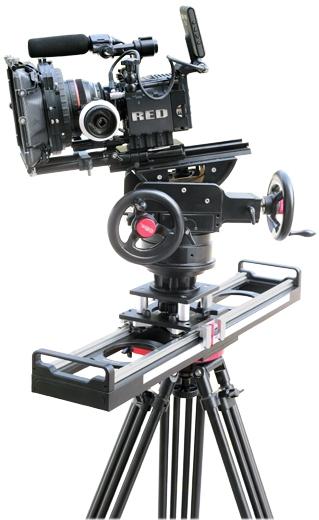 WELL ENGINEERED TOP PLATFORM
Rock Solid bowl head works perfectly with 75/100mm fluid heads. The Bowl platform supports All Cameras, no matter how big or small the camera is, such as ARRI RED or DSLR Cameras.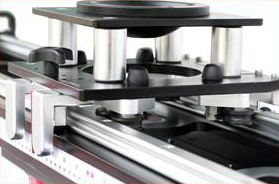 SMOOTH QUIET MOVEMENTS
The rails of the slider are made from one-piece aluminum for more strength. The camera platform slides on Metalon covered 8 precise ball bearings that ensure smooth & soundless operation.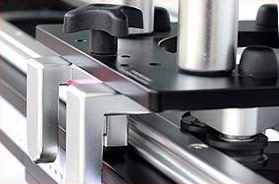 RUGGED CARRIAGE BREAK
The Carriage Break locks the sliding plate on to the slider and on releasing it, the slider practices super light and smooth shots for flawless moves.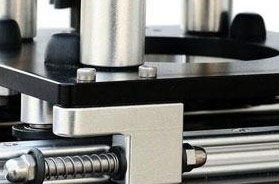 ANTI-VIBRATION SHOCK ABSORBER
The shock absorbent feature prevents hard stops at the track ends.The sprigged rubber under the sliding plate prevents the sudden halts that result in super smooth, jerk free sliding shots.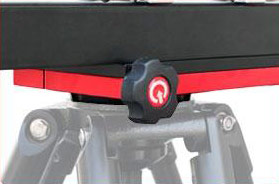 PANNING LOCK
Light Weight Proaim Flyking Precision Camera Slider allows the 360° Pan rotation for desired angled moves and travel adjustment. The provided collar break allows the slider to get locked in any position.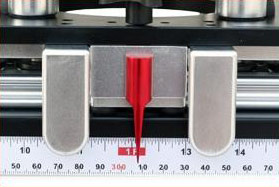 PRECISE INDEX MARKS
Features a steel rule indicated on the operator side of the track with both imperial and metric divisions for precise, repeatable moves. The witness mark is present between the push bars on the carriage for easy positioning.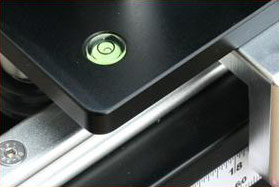 QUICK AND ACCURATE BALANCING
The spirit level makes the balancing process fast and easy, that saves production time.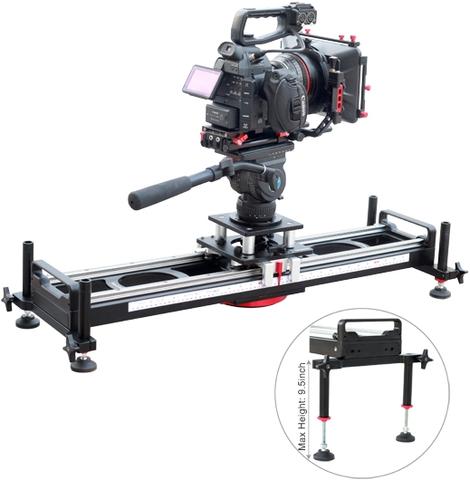 CROSSBAR FEET
The height adjustable feet with adjustable rubber suckers, make this unique slider perfectly suitable for capturing shots on uneven ground or different surfaces.