36x24mm Full-Frame Sensor for Cinema
VENICE 2 features one of two 36x24mm full-frame image sensors, designed specifically for the demands and performance of high-end cinematography. Each offersremarkable sensitivity, latitude and colour rendition, and because the sensor blocks are interchangeable, users can easily switch between sensors—without any extrafirmware—and can even use the sensor from their original VENICE. The new 8K sensor can capture images up to a maximum resolution of 8640 x 5760. Both offer powerful oversampling for incredible 4K images.
Creative Freedom
Full-Frame full width 36 mm 8K.
In full-frame, you can use the full width of the sensors (8640 or 6048 pixels) for widescreen spherical 2.39:1 or Large Format Scope. FullFrame can be used creatively in several ways – forexample, to allow for extra shallow depth of field or super-wide shooting.
Super35 full height 2.0x squeeze Anamorphic
For anamorphic shooting and production, Super35 full height 2x squeeze anamorphic is supported.
Super35 17:9 and 16:9
These popular imager sizes have native support in VENICE 2, and the 8K sensor makes it possible to capture 5.8K footage in these modes. Current Super35mm PL mount lenses can be used as well.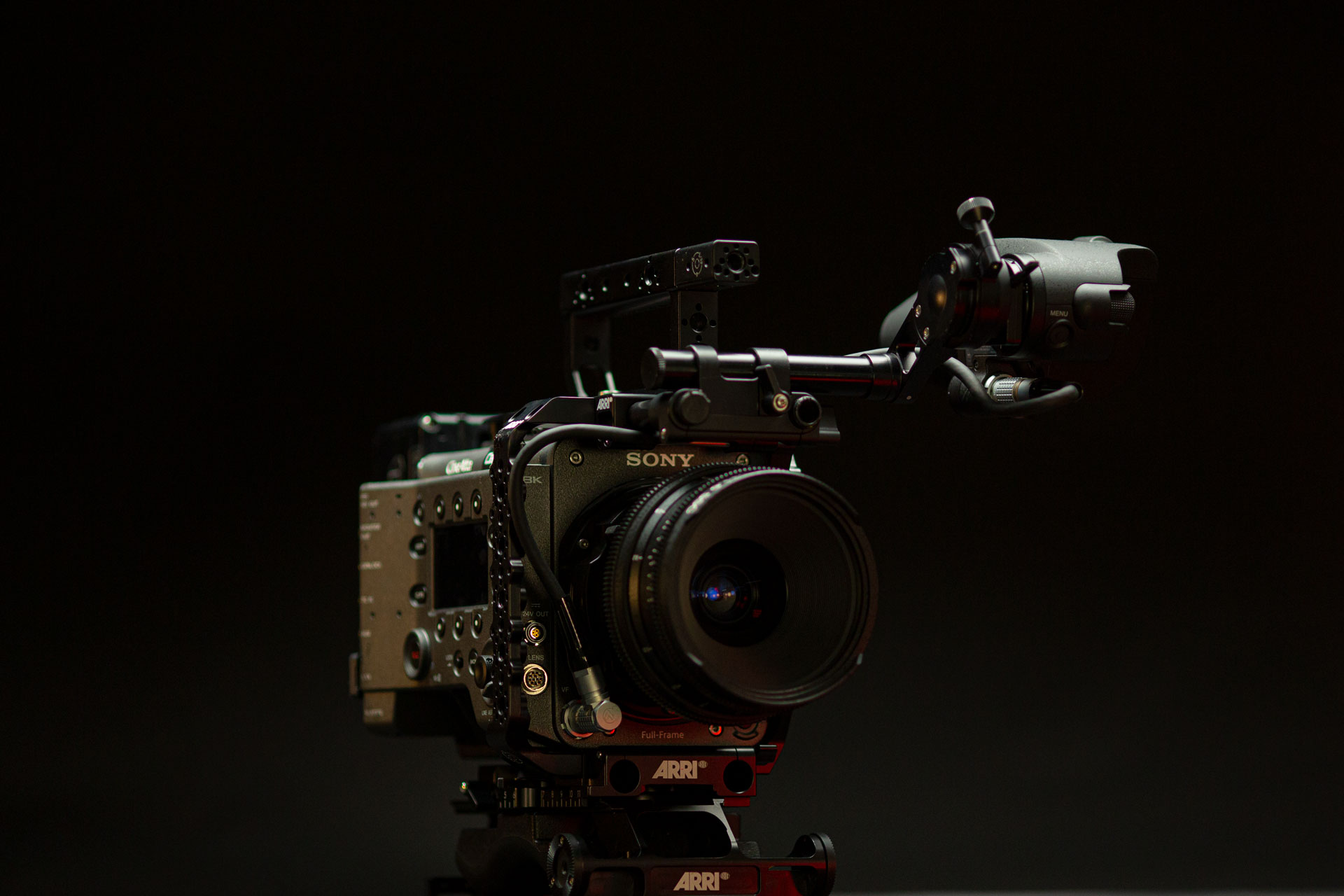 Surround View (Look Around)
Using the 6K sensor, the camera records only the active area but the viewfinder and on-set monitors can display a 5% margin around it.Surround View supports three imager modes: 3.8K 16:9, 4K 17:9 and 4K 4:3.
Phenomenal Latitude
VENICE 2's 8K sensor has an exceptional 16 stops of latitude. This means that imager can deliver phenomenal images with very little noise, in conditions that range from searing sunlight to almost no light. VENICE 2 also excels at High Dynamic Range imaging,allowing for unprecedented creative freedom in grading.
Dual Base ISO
VENICE 2 features dual base ISO, meaning that the 8K sensor offers Base ISO3200 in addition to Base ISO800. 8K sensor excels in low-light, High Dynamic Range capture, with an exposure latitude from 6 stops over to 10 stops under 18% Middle Gray, for a total of 16 stops. 6K sensor offers an exposure latitude from 6stops over to 9 stops under 18% Middle Gray, for a total of 15+ stops.
More Colours for More Expression
VENICE 2 can exceed the BT.2020 colour space, with a colour range wider than DCI-P3. This means it can beautifully reproduce the true colour of the scene in front of your lens. The cameraalso provides a broad palette in the grading suite, using the established workflow of Sony's S-Log3 and Ultra-wide Colour space, S-Gamut3. Plus, VENICE 2's 8K and 6K sensors match colours almost perfectly, making your grading experience even better.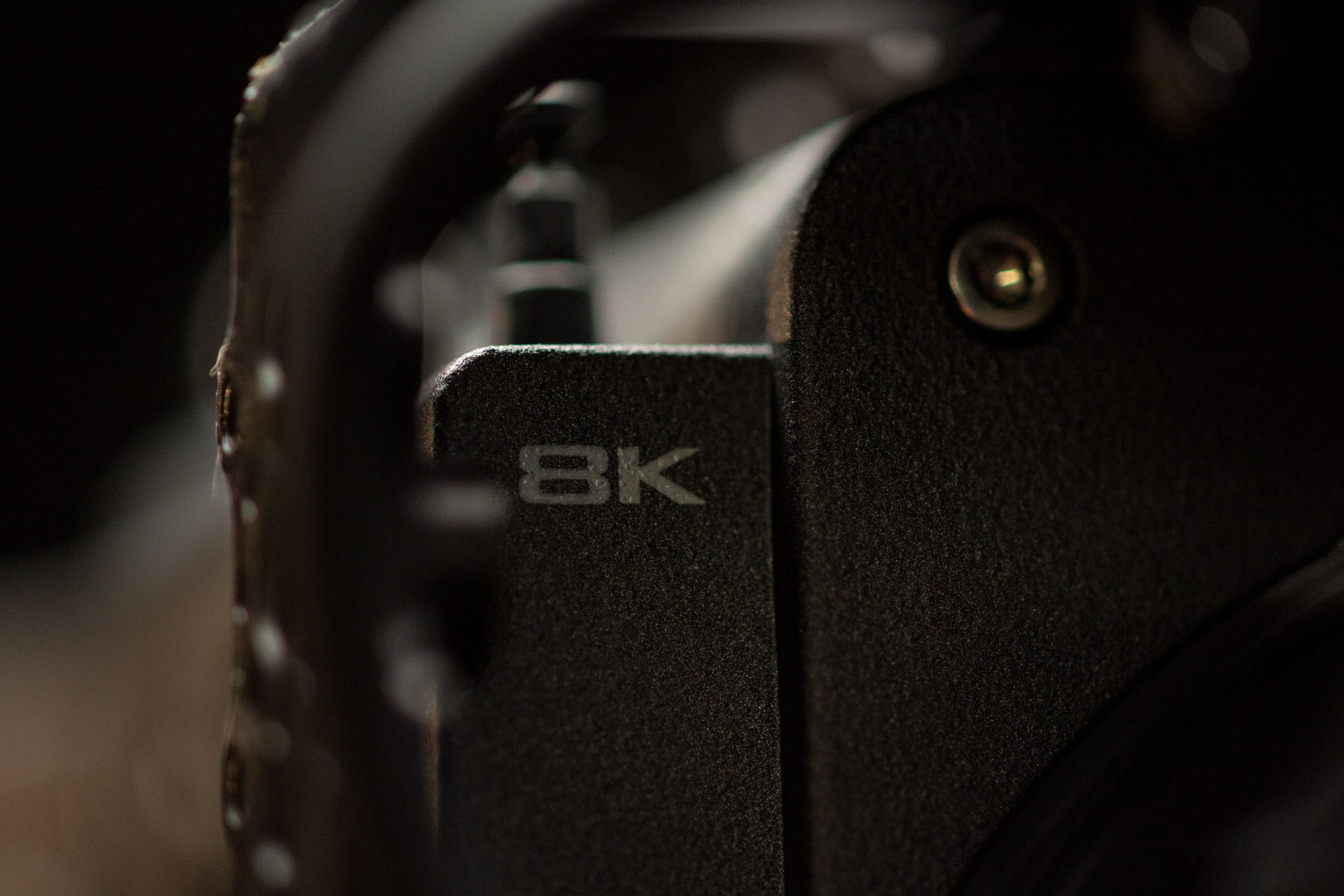 High Frame Rate
The 8K sensor, VENICE 2 can achieve up to 60fps at 8.2K and 90fps at 5.8K.
Fast Shutter
Jello effect is something we don't need when filming. VENICE 2 has high speed readout sensors that minimize the jello effects typical with CMOS sensors.
PL Lens Mount
VENICE 2 comes with the industry-standard PL lens mount, and is compatible with all Super35 and full-frame PL lenses—spherical and anamorphic. The lens mount includes contacts that support Cooke/i Technology, and lens information is recorded as metadata, frame byframe. We have also added support for ZEISS eXtended Data.
Lever Lock Type E-mount
E-mount offers unsurpassed compatibility with Sony lenses. E-mount (lever lock type) gives users the ability to change lenses by rotating the locking collar rather than the lens itself, which means that in mostcases lens support rigs don't need to be removed, saves time during a production.
Click here for the Sony Venice 2 8K camera simulator.
Sony Venice Camera Specs
General
Power Requirements
DC12 V (11.0 to 17.0 V)
DC24 V (22.0 to 32.0 V)
Power Consumption (Condition: 12 V DC Input, Temp 25 °C, without accessories)
Approx. 76 W (When recording X-OCN XT, 8.6K 3:2, 24FPS)
Operating Temperature
0 to 40 °C
Storage Temperature
-20 °C to 60 °C
Mass (without lens, handle, VF attachment and accessories)
Approx: 4.3 kg (9 lb 7.7 oz)
Dimensions
152 x 158 x 250 mm (WxHxD, excluding protrusions)
Camera
Imaging Device
35 mm full size, single-chip CMOS imager sensor
Imaging Device Pixel Count
50.0M (Total)
Built-In ND Filters
Clear, 0.3 (1/2), 0.6 (1/4), 0.9 (1/8), 1.2 (1/16), 1.5 (1/32), 1.8 (1/64), 2.1 (1/128), 2.4 (1/256)
ISO Sensitivity
ISO800, ISO3200 (Dual Base ISO)
Lens Mount
PL Mount
E-mount (lever lock type, without supplied PL lens mount adaptor)
Latitude
16 Stop
Select FPS
5.8K 17:9 1-90FPS, 5.4K 16:9 1-90FPS
5.8K 6:5 1-48FPS**
8.2K 17:9 1-60FPS***, 7.6K 16:9 1-60FPS***
8.6K 3:2 1-30FPS***
Recording
Recording Format (X-OCN)
X-OCN XT/ST/LT:
8.6K 3:2 (8640 x 5760):23.98p, 24p, 25p, 29.97p
8.2K 17:9 (8192 x 4320) :23.98p, 24p, 25p, 29.97p, 47.95p*, 50p*, 59.94p*
7.6K 16:9 (7680 x 4320) :23.98p, 24p, 25p, 29.97p, 50p*, 59.94p*
5.8K 6:5 (5792 x 4854) : 23.98p, 24p, 25p, 29.97p, 47.95p
5.8K 17:9 (5792 x 3056) :23.98p, 24p, 25p, 29.97p, 47.95p, 50p, 59.94p
5.4K 16:9 (5452 x 3056) :23.98p, 24p, 25p, 29.97p, 50p, 59.94p
Recording Format (ProRes)
ProRes 4444/ProRes 422 HQ
4K (4096×2160): 23.98p, 24p, 25p, 29.97p, 50p, 59.94p
QFHD (3160×2160): 23.98p, 24p, 25p, 29.97p, 50p, 59.94p
Recording Format (Audio)
LPCM 4ch, 24-bit 48-kHz
Inputs/Outputs
DC Input
XLR-type 4 pin (male)
Battery DC Input
Square-shaped 5 pin connector
DC Output
12 V: Lemo 2 pin x1
24 V: Fischer 3 pin x2
SDI Output
BNC x4, (12G, 6G, 3G, 1.5G-SDI)
HD MONI
Output BNC x1 (3G, 1.5G-SDI)
HDMI Output
Type A x1
VF
LEMO 26 pin
Audio Input
XLR-type 5 pin (female) x1 (LINE/AES/EBU/MIC/MIC+48 V selectable)
Internal mic x1
Timecode Input
BNC x1
Genlock Input
BNC x1
AUX
BNC x1 (Timecode Output)
Remote
8 pin x1
Lens
12 pin x1
Lens Mount Hot Shoe
4 pin x2, supporting Cooke /i Intelligent Electronic Lens System and ZEISS eXtended Data
Network
RJ-45 type x1, 10BASE-T, 100BASE-TX
External device connector
USB host, type-A x1
Headphone Output
Stereo mini jack x1
Speaker Output
Monoral
Media type
AXS Memory A-Series slot x2
SD card slot x1
Notes
* X-OCN XT is not supported
** CBKZ-3620A/AM/AW is required
*** CBKZ-3620F/FM/FW is required