Simple and powerful.
The 502 makes signal processing simple. Using a custom-built processing engine, the 5-inch field monitorwill accept nearly any resolution and framerate from nearly any camera.Building upon the 3D LUT functionality of the DP7-PRO Series, the 502 will allow shooters to apply an evenhigher resolution, more accurate 3D LUT, in real-time. The value of a tool with this much processing poweris amplified when you consider its extremely low profile and compact size.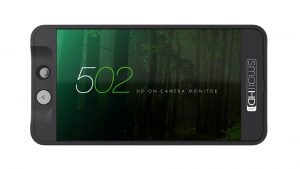 Compact size, without sacrificing strength.
The size of the 502 hits a sweetspot for tack-sharp 1080P viewingwhile remaining extremely space-efficient.Its size, weight and resolutionmake it an attractive option forDSLR shooters looking to attachit straight to the camera, whileits robust mounting options anddurability allow the display tobe used on a gimbal orshoulder rig without addingbulk.
Pure joystick integration.
The joystick on the 502 on-camera monitor allows shooters to experience the flexibility of a touch screen display without all the downsides. An integrated joystick prevents smudge marks on the screen, camera jiggle during operation and reduces the overall cost of the device significantly.Flexibility and ease-of-use are taken to the next level with the 502's bluetooth remote. By mapping the physical interface and functionality of the 502's joystick to a bluetooth remote, shooters will be able to interface with the monitor without physically touching the monitor.
Easy image analysis.
The foundational purpose of an external monitoris to help shooters quickly and accuratelyanalyse the image the camera is capturing (framing,focus, exposure, etc.). As advancing technologyprovides powerful analysis tools, how the userengages with these tools is often overlooked orneglected.The goal when designing the user interfacebehind the 500 Series, was to create a powerfuland flexible system that's easy to learn.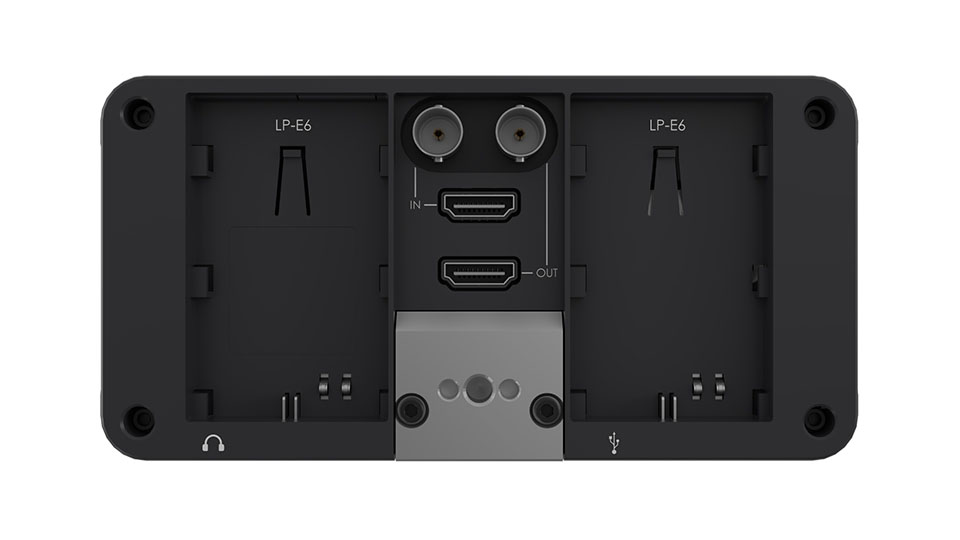 EVF True HD resolution LCD display with SDI/HDMI cross conversion
720p EVF/1080p LCD
HDMI/SDI In and out + Cross Conversion
Adjustable Field-of-View, Adjustable Diopter
3D LUTs, Scopes, Waveform, Image Capture, and more…
Integrated EVF Mounting Bracket (NATO Rail, ARRI Rosette, 15mm Rod, 1/4" 20)
Shock-Mounted Display + Circuit Board