360° Rotation
All-in-One Ballast
Quick Release Clamp
FX Mode via Remote
Dual Wireless Control
Stepless Dimming
Sidus Mesh Technology
Fanless Heatsink Design
4 Dimming Curves
Wireless App
Hidden Antenna
Firmware Upgradeable
A powerful and compact LED fixture that can be easily modified.
Lantern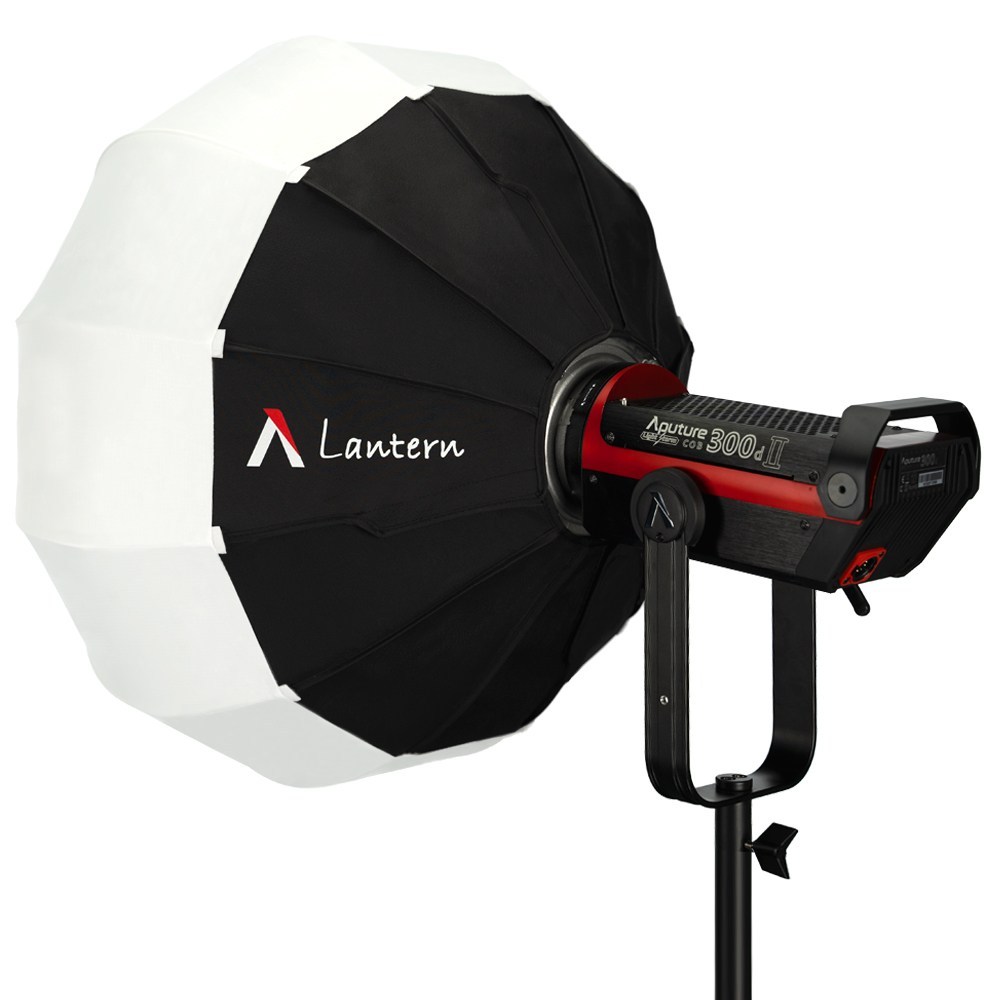 Aputure's Chip‐on‐Board LEDs shine because of their versatility, and ability to create hard or soft light simply by using different lighting modifiers. With the recent release of the Fresnel 2X and the Spotlight Mount, for intensifying and shaping hard light, we decided it was time to introduce an easier way to shape your soft light too.
Space Light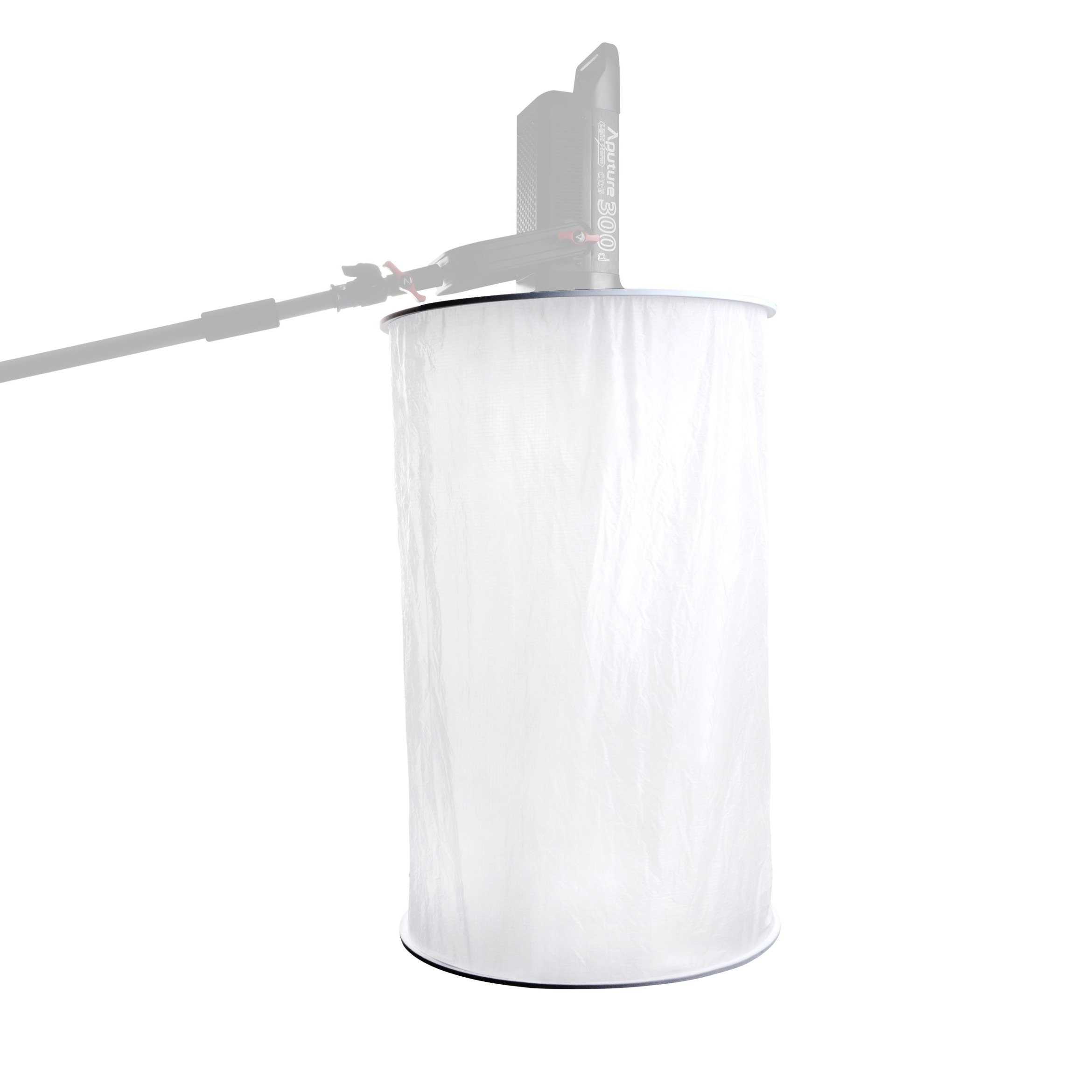 The Aputure Space Light is the most versatile lighting accessory we've made yet. Designed for the Light Storm 120 and 300 series, as well as other Bowens mount LED lights, the Space Light is used by photographers, filmmakers, and videographers to add volume to any COB light and create a wide-spread light source that is soft, efficient, and optimally distributed.
Barndoors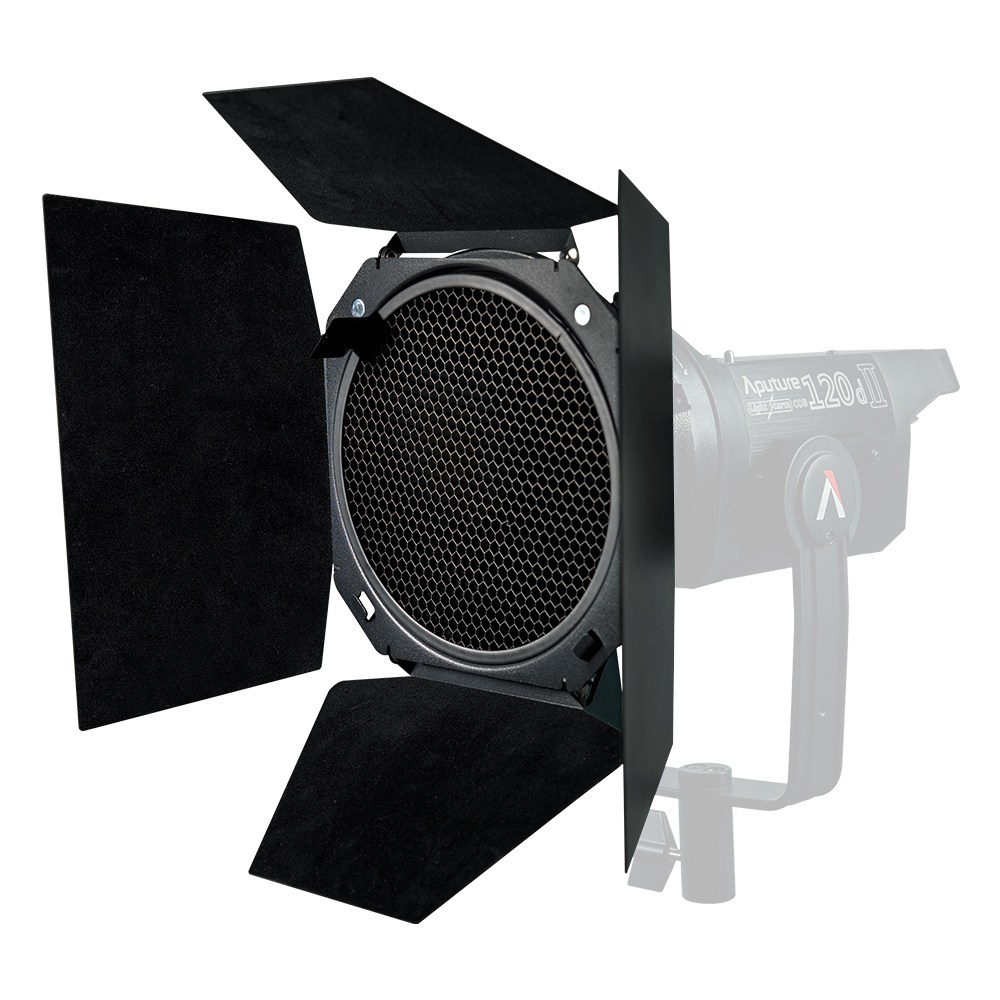 The Aputure Barndoors are the optimal solution for shaping your COB light and preventing light spill. Designed specifically for the 120 series and 300d, the Aputure Barndoors feature four velvet leaves, a newly designed negative reflector dish, and a high quality gel holder.
Light Dome II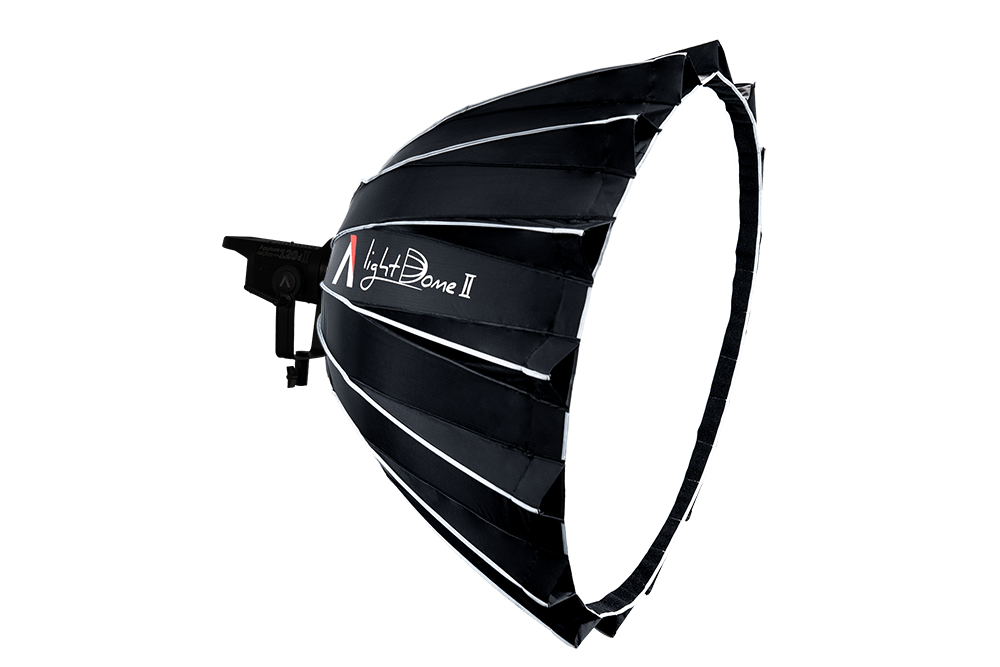 The Light Dome II is Aputure's flagship light shaping tool. An upgrade from the First Generation Light Dome, the Light Dome II features even higher quality diffusion fabric, a rapid build and breakdown system, an included honeycomb eggcrate, and several more new additions.
Fresnel 2X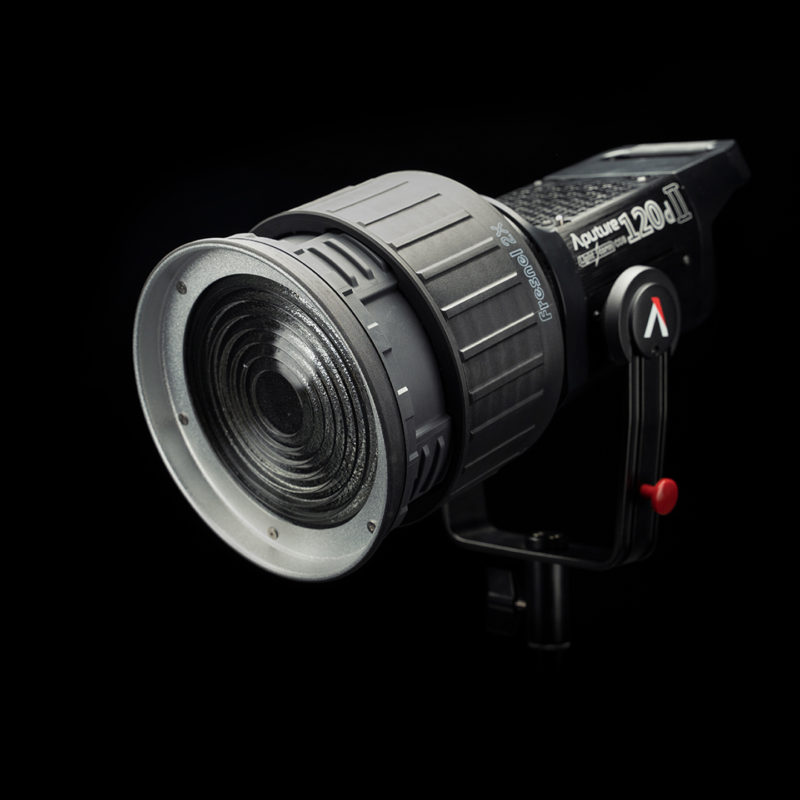 The Fresnel 2X features a dual lens design. The rear lens focuses and magnifies the beam onto the larger 6" front Fresnel lens, this achieves zero light waste. Our dual lens optical design makes the Fresnel 2X twice powerful as the original Aputure Fresnel, and makes the 120D II up to 14 times brighter, breathing new life into your lights.